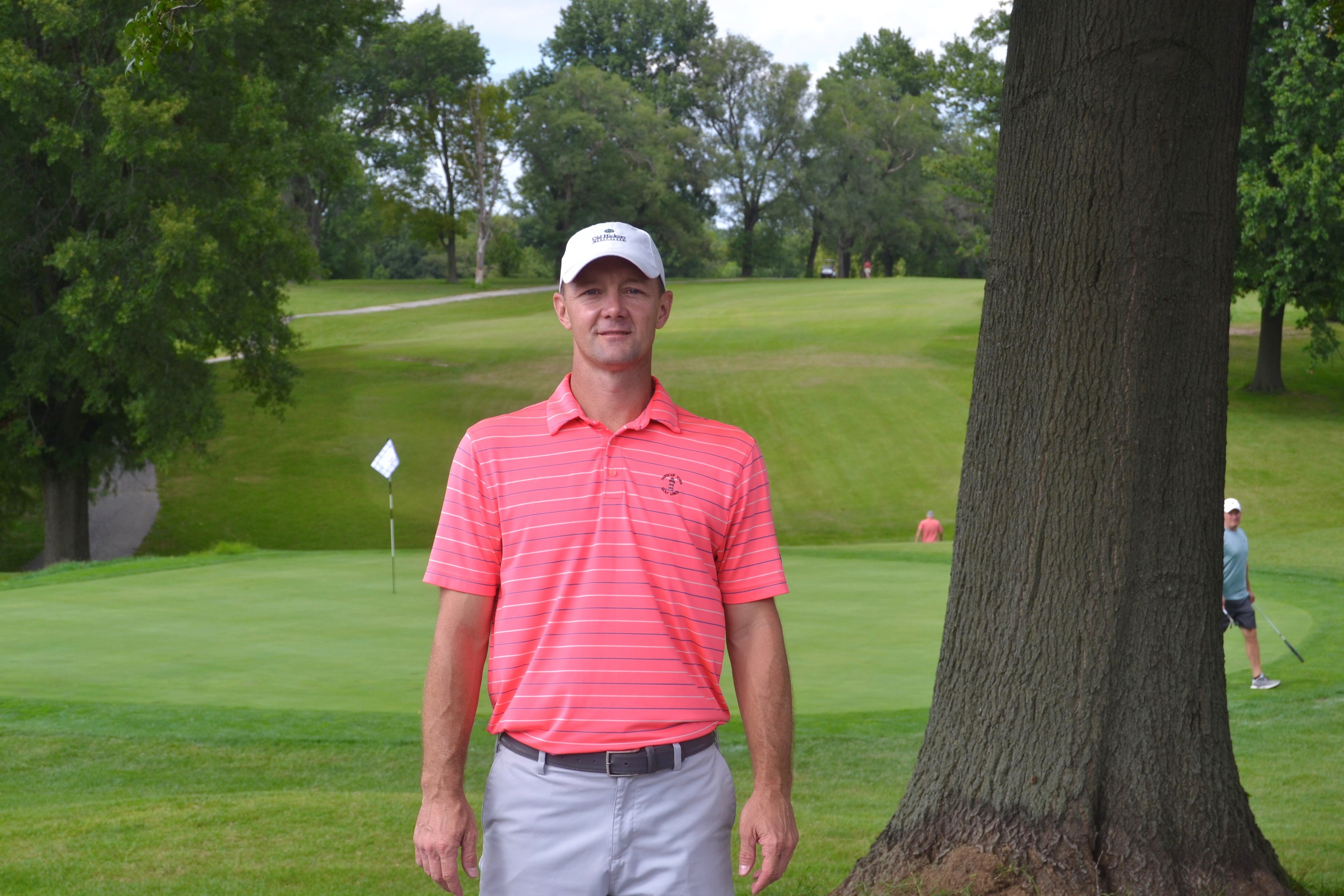 Tony Gumper Takes the 36th Normandie Amateur Champion Title
What a weekend at the 36th Normandie Amateur! The Final Round of the Championship was one for the books. The first players teed off at 7:00am with the senior division leaders beginning their rounds at 9:30am and the open division leaders closing out the tee times at 10:30am. Going into the last round of the championship Tony Gumper was leading the field at eight-under par, while Brian Lovett led the senior division at three-under par.
Tony Gumper's day did not go quite like his first, starting with a bogey. He did not let this deter him, fighting the whole round to finish at one-over (+1) par for the day, and seven-under (-7) par for the championship. This score still held off all competitors and made Gumper the 36th Normandie Amateur Champion. Chris Kovach, Chad Niezing, Ryan Eckelkamp, and Curtis Brokenbrow came to the Final Round prepared to not let Gumper run away with the championship. After nine holes, Eckelkamp, Brokenbrow, and Niezing were sitting at four-under (-4) par, tied for second. Unfortunately for them, the back nine did not lend them the help needed to catch Gumper. Chris Kovach had a rough start to his round, but was able to battle back to post one-under (-1) par for the day, which brought him to five-under (-5) par for the championship and into second place.
The most impressive moment of the day came from Spencer Mason, who sunk one in from the tee on the Par 4, 13th Hole. The distance from the tee to hole was about 318 yards with no vision of the green. An eye witness to this rare hole-in-one said the ball took one bounce in the fairway, onto the green, and rolled right in. When trying to communicate back to the tee that the ball had gone in, Mason thought the spectator was saying the ball had gone in the native area or out of bounds. Once figuring out what had really happened, he walked to the green to retrieve his ball in disbelief.
The Senior Division wrapped up its championship weekend with a playoff. Brain Lovett, the Round One leader, had a few tough breaks which brought him to finish the championship at one-over (+1) par. Tony Nolfo came into the Final Round at three-over (+3) par, but was able to card a two-under (-2) par for the day to meet Lovett at one-over (+1) par. The two played the par four, First Hole, for the playoff. Lovett was able to capitalize off of a bad break for Nolfo around the green, winning the hole and making him the Senior Division Champion.
The weather conditions were favorable at 82° and sunny with a cool northerly breeze throughout the day.
Beginning later this year, renovation of Normandie Golf Club will begin, marking this the last Normandie Amateur Championship on this course until project completion. We couldn't have asked for a better farewell to this version of Normandie, and are looking forward to coming back when it is done.

Final Results | Round 1 Recap | Photos