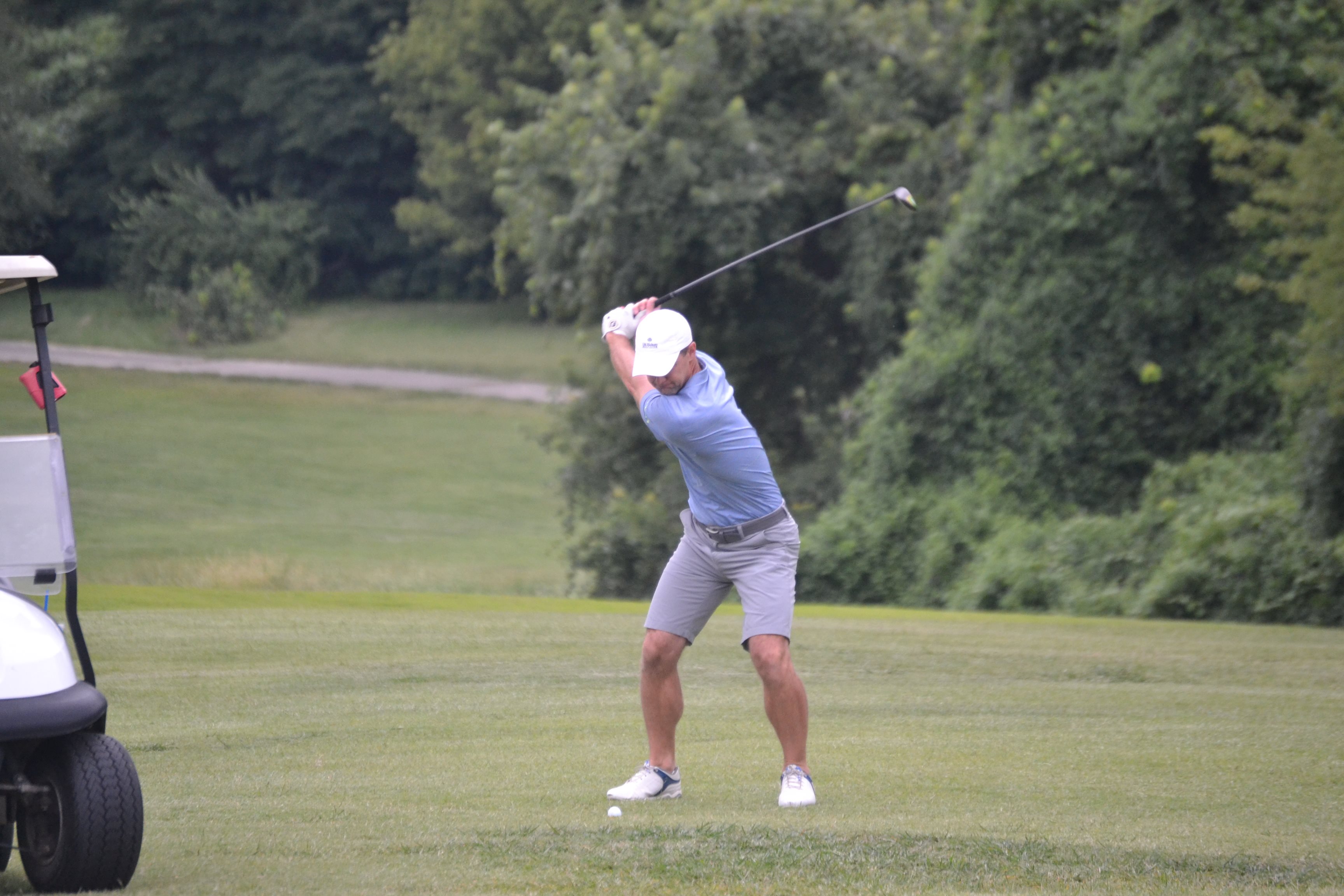 Gumper Leads 36th Normandie Amateur
Round one of the Normandie Amateur kicked off at 7:00am this morning at Normandie Golf Club. This year's championship will be the last Normandie Amateur held before the course's renovation. The day started with a grim forecast, predicting clouds and rain. The early morning sky was overcast until the sun came out around 10:00am. It was a beautiful day of 88° with a slight breeze, making the conditions comfortable for the players, and better than predicted.

Taking an early lead in the Open Division, Tony Gumper shot three-under (-3) on the front nine. He pressed on to extend his lead by shooting five-under (-5) on the back nine, to bring him to a total of eight-under (-8) par. Following four strokes behind Gumper is Chris Kovach at four-under(-4) par. The top three players in the Player of the Year standings are not far in tow, all finishing under par. Chad Niezing and Curtis Brokenbrow are tied for third at three-under (-3) par, while Ryan Sullivan is tied for sixth at one-under (-1) par.

In the Senior Division, Brain Lovett came in with a three-under (-3) par to grab hold of the lead after Round 1. Following three-strokes behind him is Tom Barry at even par (E).

Competitors will be back tomorrow morning for the Final Round at Normandie. Tomorrow is forecasted to have similar conditions as was seen today with sun and a light breeze. With seven players under par in the Open Division and five players within six-strokes of the lead in the Senior Division, tomorrow is sure to bring a great day of golf.