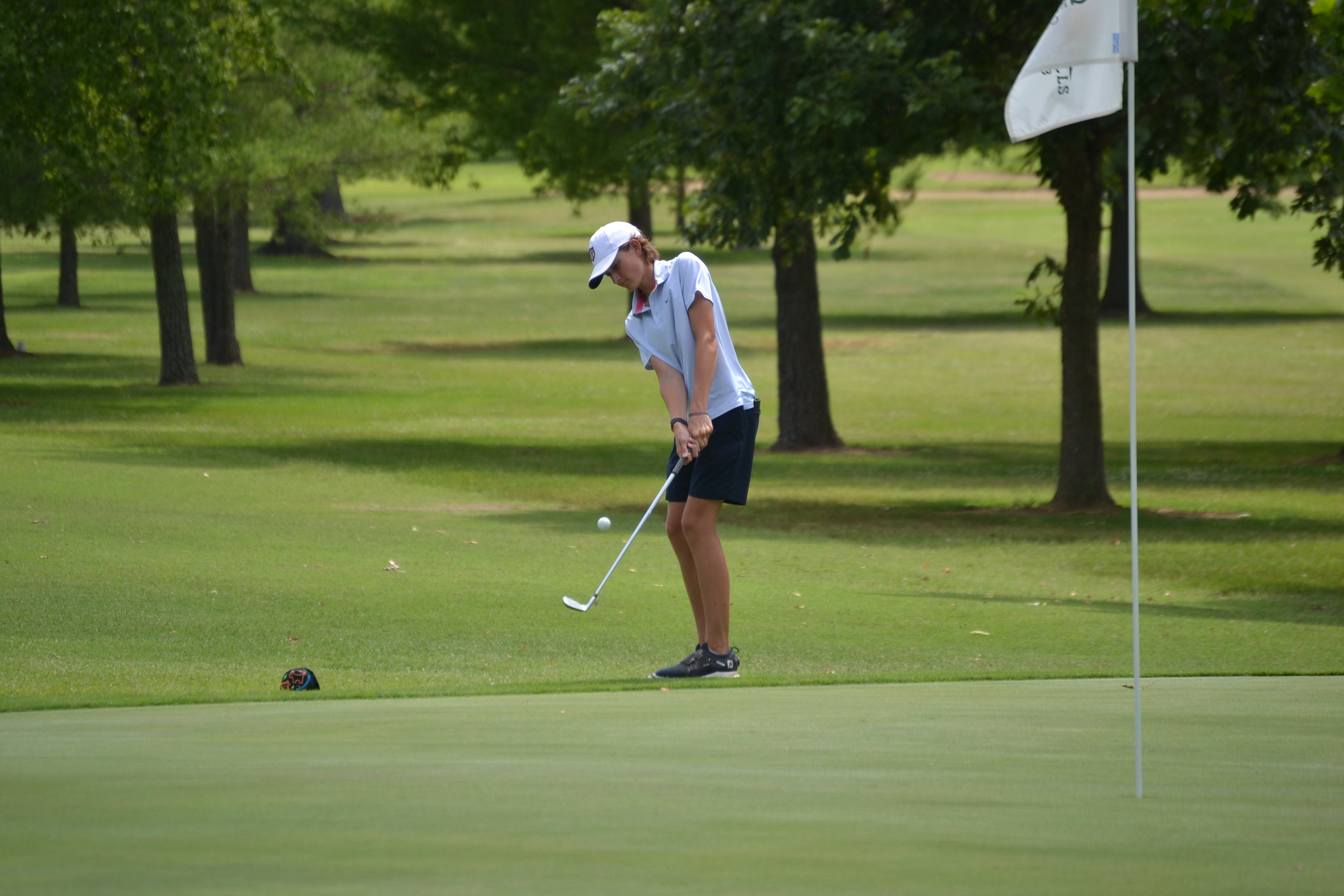 Round 1 of the SIGA Championship Complete
Mount Vernon, IL - The first round of the SIGA Championship at Green Hills Golf Club is in the books. The morning started out with overcast skies and a few sprinkles, but as the day went on, the weather progressed into a sunny afternoon. Starting at 7:30am, players made their way around the course and completed the day by 3:31pm.
In the Men's Division, eleven players finished at par or better for Round 1. Aaron Coon of Kokopelli Golf Club and Jarrett James of the SIGA eClub top the leaderboard at three-under (-3) par. Coon put together a good back nine with a string of pars and then finishing strong with a birdie on 18. James had two rough holes, but pulled together three birdies in the last seven holes. Following closely behind them, Dan Hagler of Crab Orchard Golf Club, Bryce Doughty of the SIGA eClub, and Bryan Warren of McLeansboro Golf Course sit tied for third at two-under (-2) par. Brandon Bullard of Green Hills Golf Club and Matt Hefley of Green Hills Golf Club are still in the running with scores of one-under (-1) par. The shot of the day came from Garrett Mott of the SIGA eClub when he sunk one into the hole on the par-three, Hole 7, for an ace.
There are five participants in the Women's Division. Ally Suhre of the Gateway PGA Jr Golf Club brought in the lowest score in the division at five-over (+5) par. Not far behind is Emma Hill of the Metropolitan eClub at six-over (+6) par. Sitting in third is Ashleigh Reeves of Franklin County Country Club at eight-over (+8) par.
Next came in the Senior Division, where Joseph Malench of the Metropolitan eClub brought in the only score under par in the group of one-under (-1) par. Malench started out hot with three birdies in the first four holes. Hot on his heels are three players tied for second at even (E) par. David Pfeil of The Legends Country Club, Tom Portner of Green Hills Golf Club, and Mike Castellari of Metropolitan eClub all kept themselves from finishing over par and just one back of the lead.
In the Super Senior Division, four players battled it out to sit at the top of the leaderboard. Barry Dalmasso of the SIGA eClub out played his competitors by finishing with a score of three-under (-3) par. Doug Hardacre of Franklin County Country Club sits in second place at five-over (+5) par.
The Boys' Division rounded out the day. Trey Roessler of Annbriar Golf Course finished the day on top of the leaderboard at one-over (+1) par. Roessler started out the round rough, but turned it around on the back nine to make three birdies. Sitting behind him is Riley Knobeloch of the USGA/MetAmateur GC in solo second at six-over (+6) par.