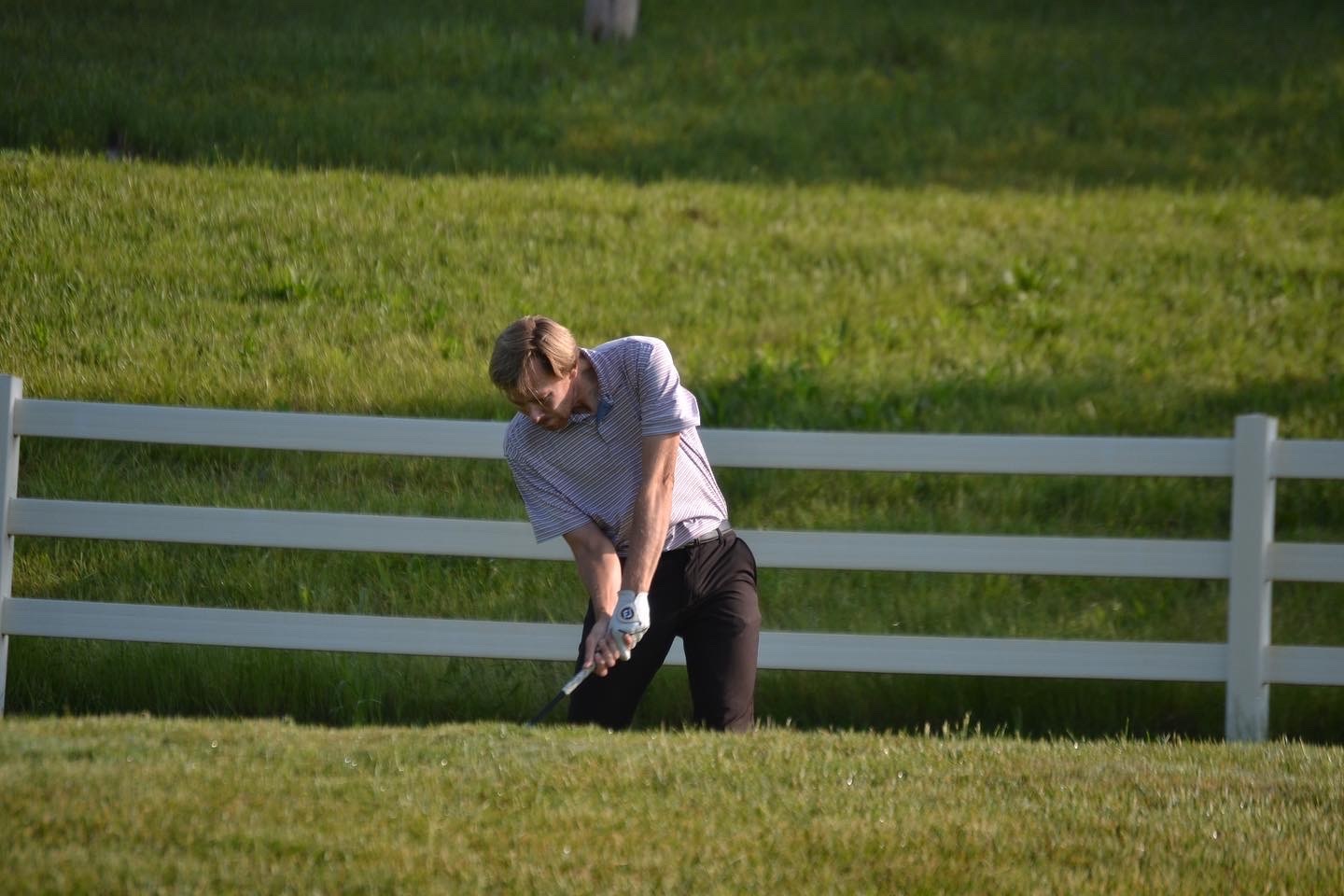 18th Metropolitan Open Sees 4-Way Tie for First After Round 1
St Albans, MO - It was a beautiful day at the Country Club of St. Albans. It was an idyllic setting for the first round of the Metropolitan Amateur Golf Association's Open Championship. The morning started with a thick fog that postponed play by 15 minutes. Aside from the hazy morning, the conditions were nothing short of perfect. The mix of professional and amateur golfers were enthusiastic to test their game on the carefully manicured fairways and greens. Spectators witnessed an array of well executed shots around the course.
Four players are tied for the lead at an impressive six-under par (-6) after Round 1 of the Championship. The first of the 6 players to come in was Eric Ansett of Spring Hill, TN. Ansett fired an impressive bogey-free round. Ted Smith of Orlando, FL held a solo lead at seven-under par (-7) until the last hole where a bogey brought him back down to tied for first with Ansett at six-under (-6). Matthew Walker of Ottumwa, IA - the third player to post six-under par (-6) - had a rollercoaster start to his day. Walker began with a bogey on the first hole, then proceeded to eagle Hole 2, which catapulted him into two birdies on Holes 3 & 4. After these three players posted low rounds, the work was cut out for the afternoon wave of players. David Erdy of Mainville, OH came ready to match the score by also shooting a bogey-free, -6. There are eight players following closely behind at five-under par (-5): Luke Long, Joe Weiler, Tyler Gray, Stephen Stallings, Christian Salzer, Blake McShea, Sean Walsh, and Kyle Kochevar. The leaderboard is stacked with 56 players under par, leaving no room for error in the following rounds for those on top.
Along with the professionals' showing in Round 1, the amateurs came ready to show they could hang with the pros. Fresh off of earning medalist honors in the US Open Local Qualifying on Monday, Justin Bryant of Kirkwood, MO fired a bogey-free, three-under par (-3), 68. Coming in two strokes behind Bryant was Kevin Jeske of St. Louis, MO at one-under par (-1). It was an up and down round for Jeske, but he was able to finish under par and within reach of Bryant going into Round 2. Ryan Walsh of Chesterfield, MO finished the day at even par, keeping himself in a position to go low and stay in the running for the low amateur.
For Round 2, the first wave of players will go off at 7:00 in the morning, and the second wave will begin at 12:15pm. Players are looking to go low again tomorrow and separate themselves from the pack.