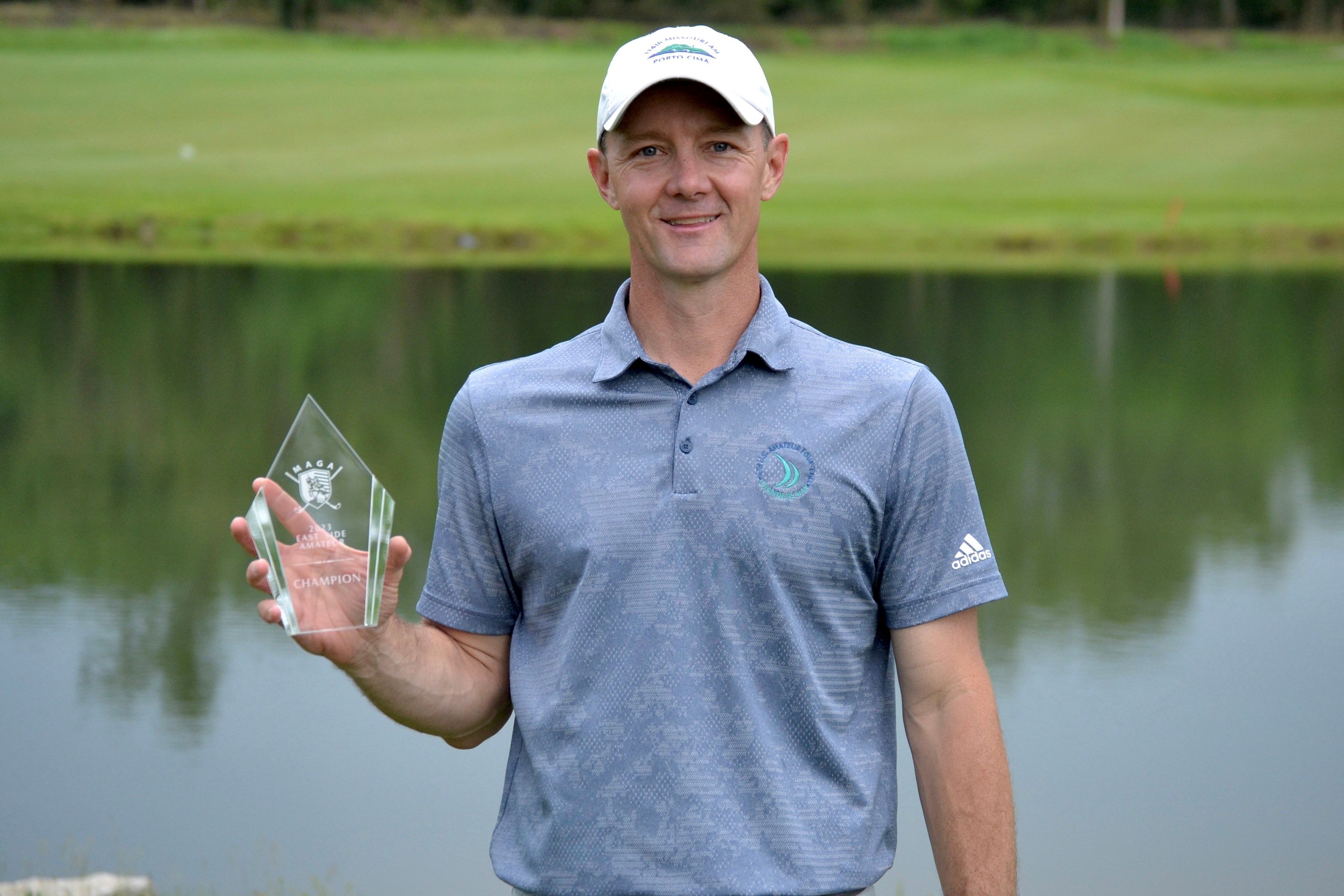 Gumper Repeats at 20th East Side Amateur
After two long days of golf, the East Side Amateur has found its Champion. From sunup to sun down, Round 1 was an eventful day. With the first group starting at 6:30am and the final putt dropping at 8:27pm, it was a long day for many players, as a nearly 2 and a half hour weather delay was caused by lightning in the area. Some groups were racing against the sun to finish their first round, but nonetheless, all players made it around the course in the nick of time. In Round 1, 10 players found themselves under par at the conclusion of their rounds. 2022 Champion, Tony Gumper, sat atop the leaderboard at 5-under par and a two-shot lead over Jason Landry. In the Senior Division, Scott Niehaus found himself at the top of the leaderboard at three-under par and four-shot lead.
Players began to tee off for Round 2 bright and early again at 6:30am. The morning started with fog covering the course, but players persevered through the first few holes. Once the fog had cleared, a warm, sunny day began until a few showers rolled through in the afternoon. Players may have gotten a little damp, but play did not need to be stopped like in Round 1. The Senior Division concluded their rounds first, with Buddy Allen and Joseph Malench heading down Hole 18 tied for the lead. Both made par, sending the pair into a play-off on Hole 1, where Allen sank a long putt to beat Malench. Buddy Allen is the Senior Division Champion. Meanwhile, things were also continuing to heat up on the course behind them. For much of the round, Tony Gumper and Carter Goebel were neck and neck, showing on the leaderboard that they were tied. Goebel was fighting to try to overtake Gumper, but ran into some trouble in the last five holes. He still finished under par, but it was not enough to hold off the Round 1 leader. Gumper produced a bogey-free back nine to finish three-under par for the day. This brought him to eight-under par for the championship and four-strokes above the competition. Tony Gumper is the back-to-back Champion of the East Side Amateur.
Full Results