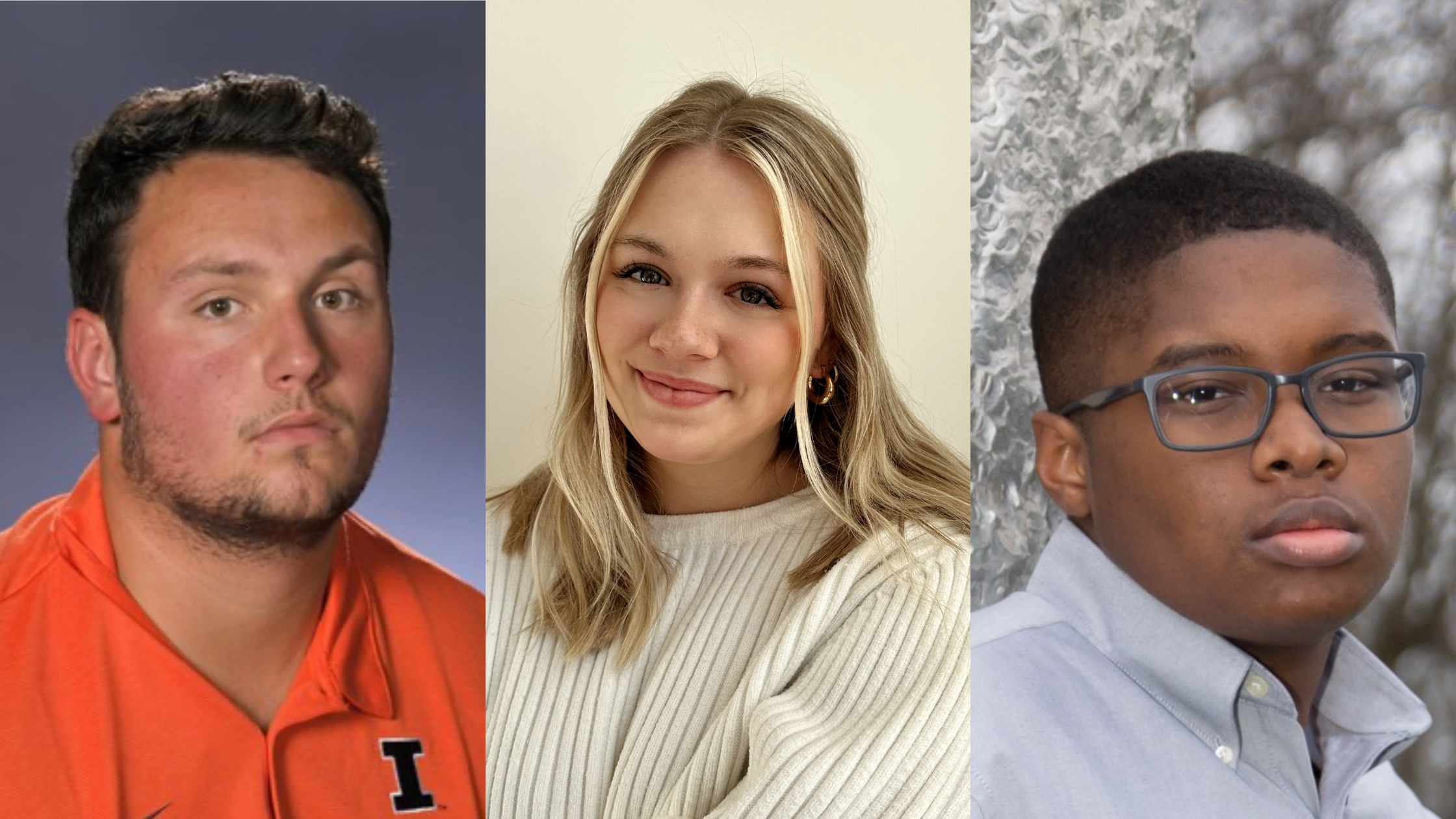 Welcome the 2023 PJ Boatwright Interns
St. Louis, MO - Each year the Metropolitan Amateur Golf Association welcomes interns through the USGA P.J. Boatwright program, and this year is no different. We are proud to announce the hiring of Anna Marriott as the Communications Intern, Amari Sewer as an Operations intern, and Josh Plohr as an Operations intern. Anna and Amari will be joining us for 3 months this summer, while Josh will be with us for 6 months. Please welcome our 2023 Boatwright Interns:
Anna Marriott - Communications
Anna is a current college student at Maryville University pursuing a degree in Marketing. She is originally from Springfield, IL where she grew up playing golf with her family. About this role, Anna said, "I have a passion for digital and brand marketing and am excited to continue to grow my career! I am thrilled to be a part of a team that is dedicated to advancing the sport and its values. As someone who has a huge passion for golf, I am excited to have the opportunity to work towards promoting the game and providing memorable experiences."
Amari Sewer - Operations
Amari is currently a junior at Baker University pursuing a degree in Sports Administration, and is from Chesterfield, MO. In his free time, he likes to watch sports and play video games. He enjoys playing basketball and working out. Discussing his role for the summer, Amari said, " I'm excited to work with the Metropolitan Amateur Golf Association this summer. I look forward to helping with the planning and operation of the Championships and Amateur Series."
Josh Plohr - Operations
Josh is a University of Illinois senior originally from St. Louis where he attended CBC High School. His time as a football player at University of Illinois provided him with experience of working with a team. He is an avid golf fan, excited about working in golf this year. "I am very humbled to be joining the MAGA Team as a Boatwright Intern. I'm eager to learn and develop throughout the six-month long process as I am beginning my career in the golf industry," Josh said about this endeavor.
PJ Boatwright Internship Program
The P.J. Boatwright Internship Program was established in 1991 with the goal to give experience to individuals who are interested in pursuing a career in golf administration. Interns will help local golf associations to conduct tournaments, junior golf programs, membership services, and other general activities to promote the best interest of golf. For more information on the PJ Boatwright Program, visit https://www.usga.org/content/usga/home-page/about/career-opportunities/usga-internship-opportunities-pj-boatwright-golf.html