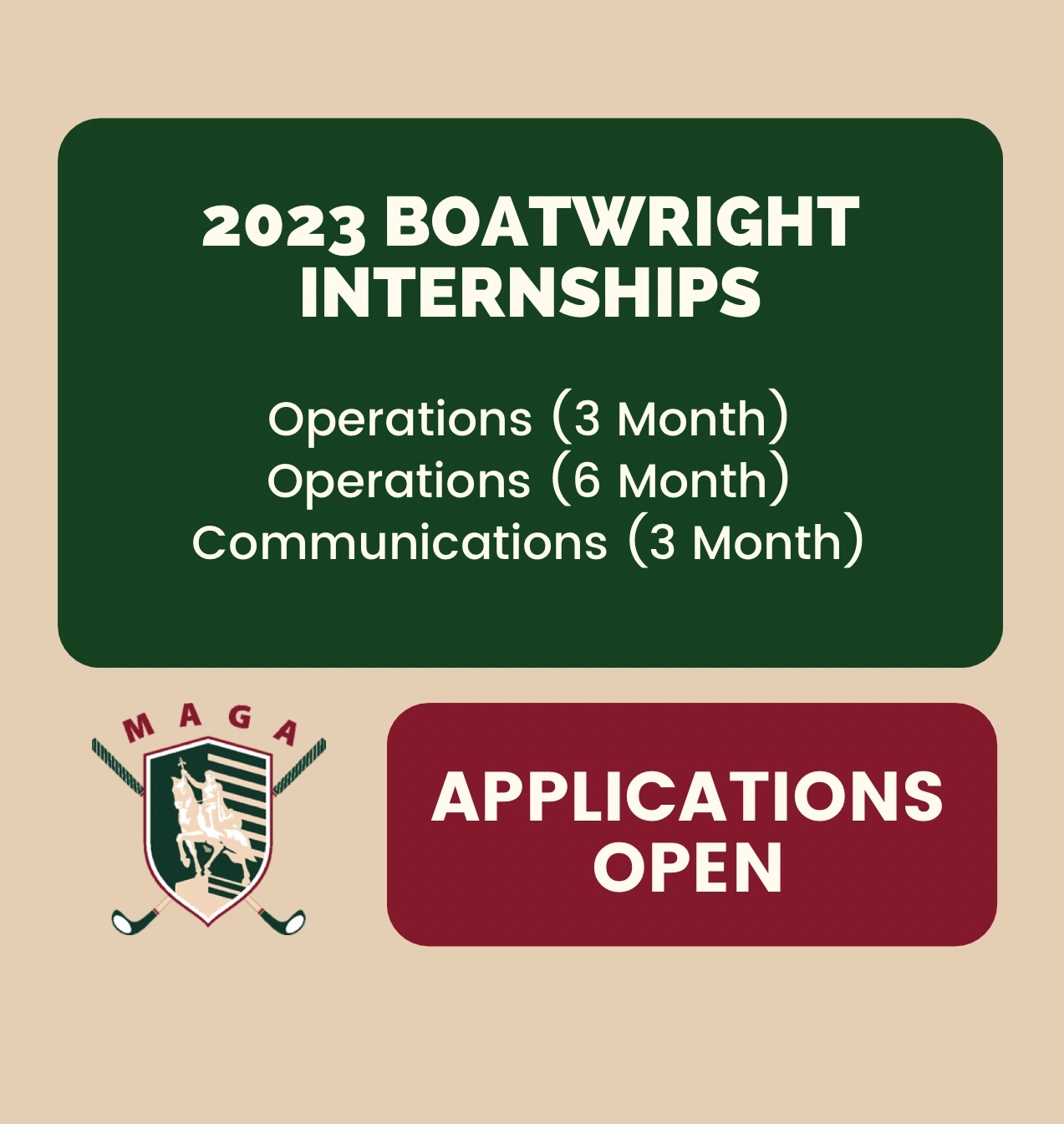 2023 PJ Boatwright Internship Applications Open
The Metropolitan Amateur Golf Association is looking for 3 interns to join our team in 2023.
We are seeking 2 operations interns and 1 communications intern to help with our golf initiatives next summer. Our interns gain hands on experience in conducting championships and working on golf administrative duties. Any individual interested in a career in golf is highly encouraged to apply. Please follow the links provided below for more information.
------
The P.J. Boatwright Internship Program was established in 1991 with the goal to give experience to individuals who are interested in pursuing a career in golf administration. Interns will help local golf associations to conduct tournaments, junior golf programs, membership services, and other general activities to promote the best interest of golf.
-----
Operations Intern (3 Month & 6 Month):
Click Here to Apply
Communications Intern (3 Month):
Click Here to Apply