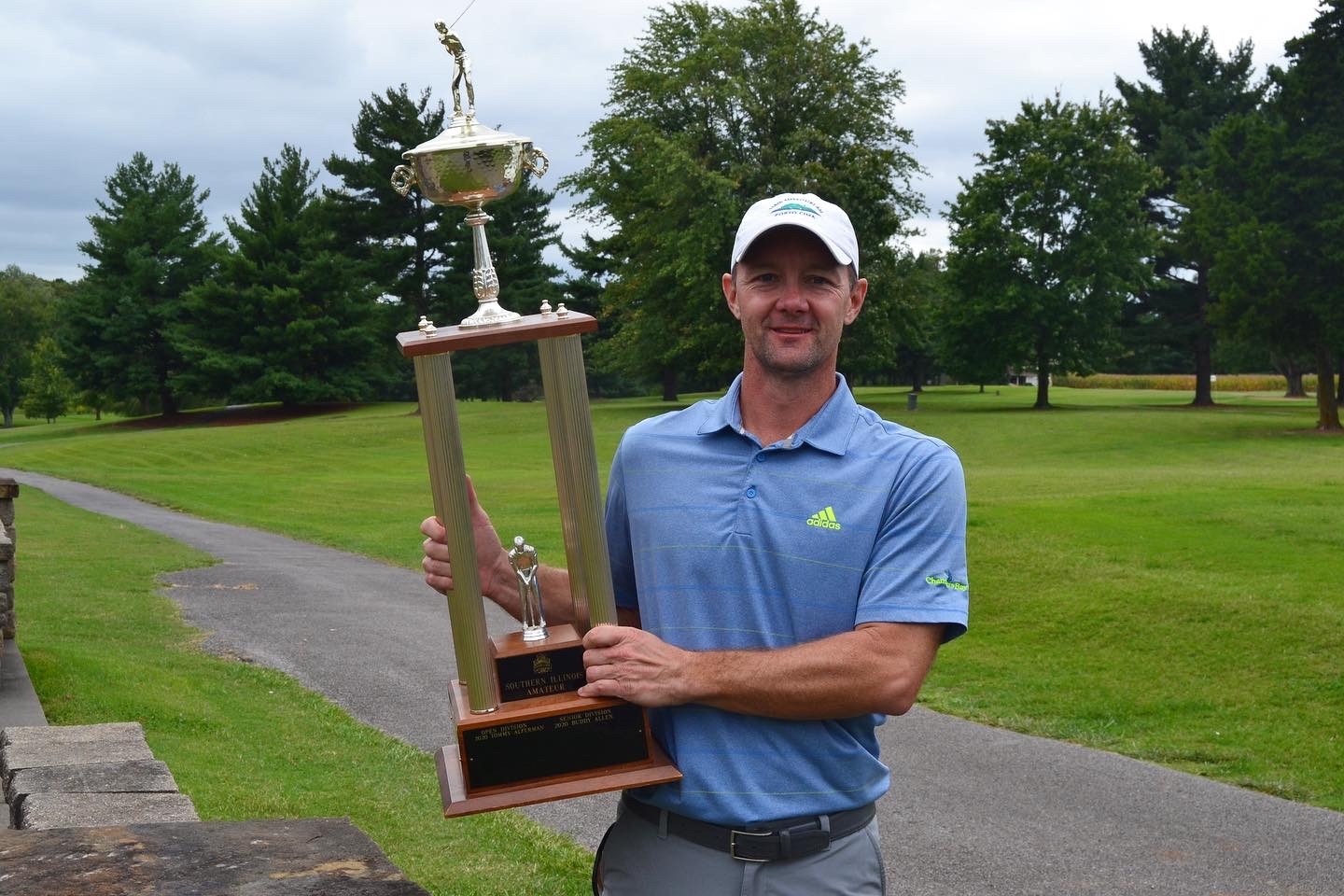 Gumper & Lovett are Victorious in the Southern Illinois Amateur
Mount Vernon, IL - It was a great day at the Southern Illinois Amateur Final Round. Despite the weather, the players enjoyed themselves. The morning started at 9:00a.m. with temperatures near 70°F. Around 10:50a.m., the wind began to pick up bringing in a mist as well as a sprinkle of rain that started about 30 minutes later. The rain subsided, but the clouds stayed and temperatures remained cool.
Tony Gumper took home the Southern Illinois Amateur title by coming in with a one-under(-1) par, bringing his total to four-under(-4) par. Gumper's victory did not come without contention. Curtis Brokenbrow came out swinging in Round Two, determined to make up for his First Round two-over. With seven birdies, Brokenbrow was able to shoot a 66 - five-under par - to bring his total to three-under(-3) par, and right on Gumper's heels.
In the Senior Division, Brian Lovett took victory over Round One leader, Buddy Allen. Lovett hit a hot streak with four birdies on the back nine. This had him finish with a 67, four-under(-4) par, for the day and a total of five-under(-5) for the championship. Allen shot one-under(-1) par in Round Two, which brought him to four-under(-4) for the championship and unable to catch Lovett.
All players finished their rounds in under four hours. Tony Gumper just held on to his Round One lead to be the Southern Illinois Amateur Champion, and Brian Lovett came in later in Round Two to win the Senior Division.

Final Results | Photos