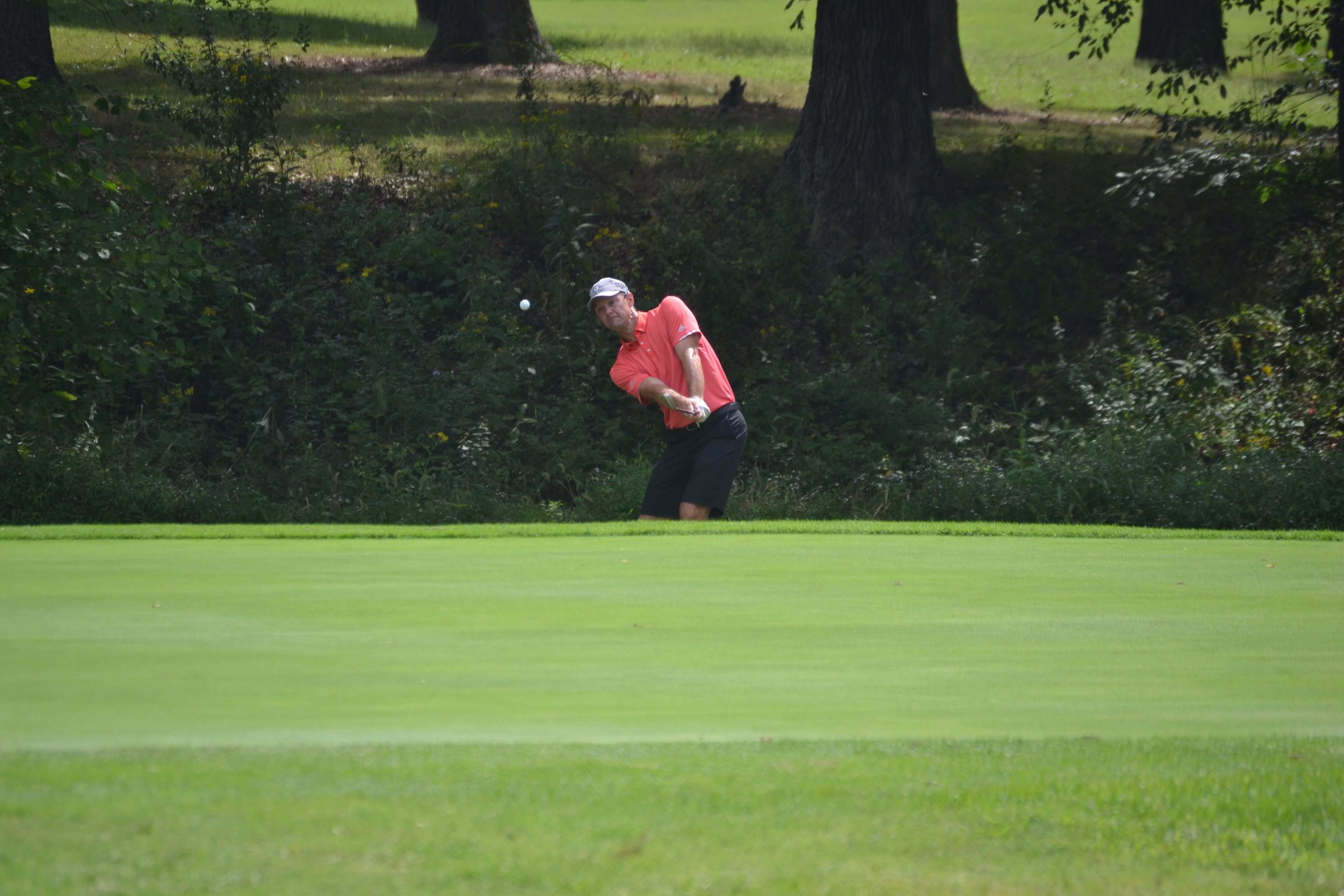 Gumper & Allen Lead Southern Illinois Amateur After Round One
Mount Vernon, IL - The First Round of the Southern Illinois Amateur is complete. The players were able to get around the course in four hours or less. The weather remained fair as there were a few clouds in the sky with a high of 85°F.
Tony Gumper took the lead at three-under (-3) par with four birdies on the back. Following behind him at one-over(+1) par are Joseph Terschluse and Blake Heimburger. Curtis Brokenbrow sits in solo fourth at two-over(+2) par. Both Gumper and Brokenbrow are looking to gain some points and move up the Player of the Year standings.
The senior division finished Round One with four players under par. Topping the leaderboard at three-under(-3) par is Buddy Allen. Following close behind is Joseph Malench at two-under(-2) par with the only bogey free round of the day. Tied for third at one-under(-1) par are Brian Lovett and Matt Reynolds. In the MAGA Senior Player of the Year standings, Lovett is trying to close the gap between him and standings leader Buddy Allen. Meanwhile, in the SIGA Player of the Year standings, Tom Portner sits on top with Mike Castellari, Mark Featherling, and Joseph Malench chasing behind in positions 2,3, and 4 respectively.
The Final Round will begin tomorrow at 9:00a.m. The forecast for Sunday looks to be a wet one with a high of 70°F and 72% chance of rain in Mount Vernon. Players will have to be prepared to battle the elements as well as each other.