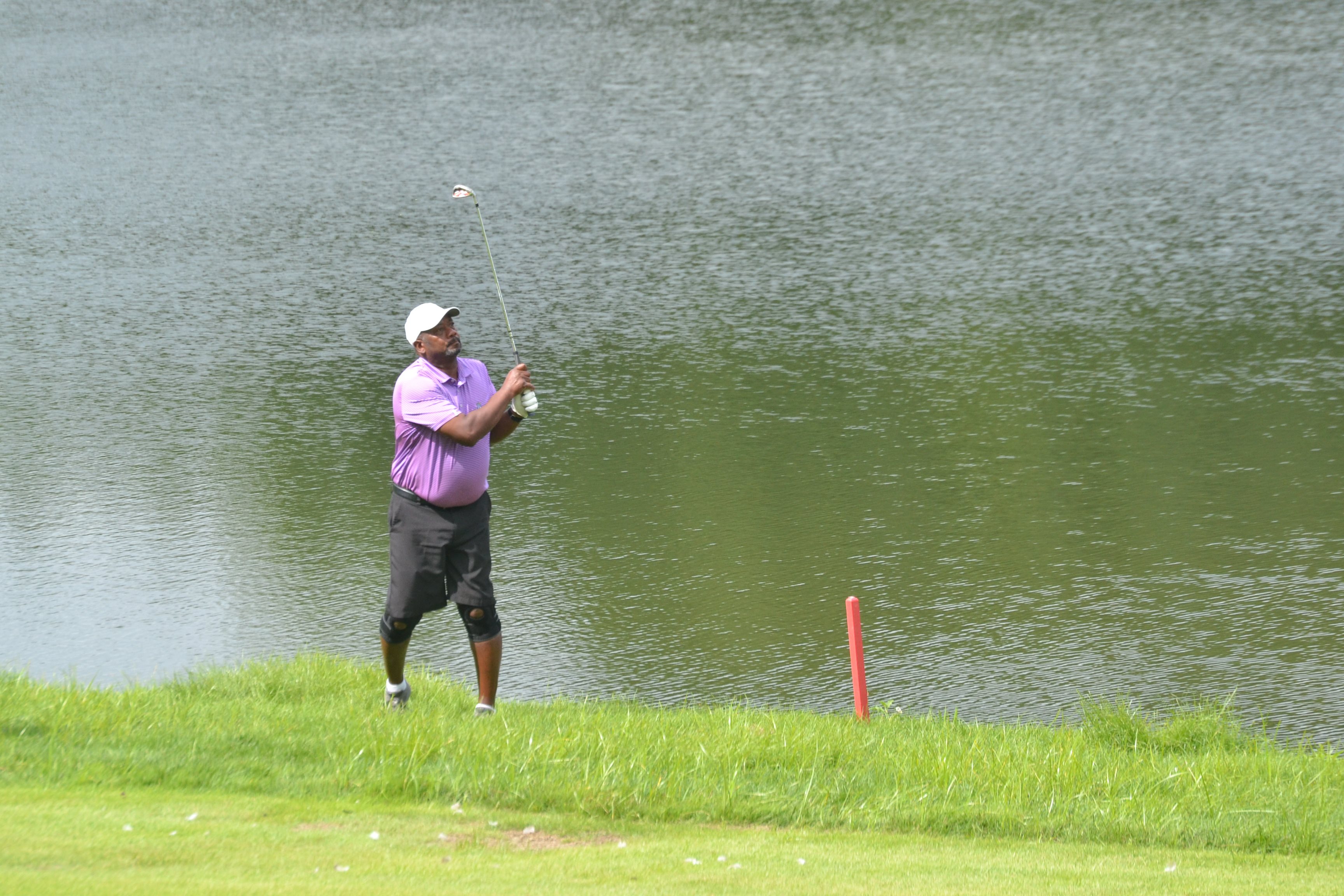 MAGA Conducts 5th Amateur Series Event at Innsbrook Golf Resort
Scoring
Innsbrook, MO – MAGA conducted the fifth event in its Amateur Series at the Innsbrook Golf Resort.
The hills and valleys of Innsbrook presented challenges for golfers on a course littered with water hazards and difficult fairways that have a habit of sending balls into the rough. The 13
th
hole at Innsbrook proved to be particularly difficult.
The 13
th
hole is a par 5 with woods all along the right side of the fairway and water down the left, the hole also features a creek separating the green from the rest of the hole and forcing many golfers to lay up.
Despite this, players were able to finish their rounds quickly with many finishing under 4 ½ hours.
Like all amateur series events the tournament was separated into seven divisions, the Open Division, The Senior Open Division, The Super Senior Division, as well as the Net, Senior Net, Super Senior Net and Women's Net Divisions.
Nick George was able to finish +5 to win the Open Division. Bobby Wooten was able to win the Senior Open Division at +7, while James Oslica was also able to post a 75 for +5 to win the Super Senior Open Division.
Thomas Willis was able to win the Net Division with a score of -2, while Gregg Johannes was able to claim victory in the Senior Net Division finishing at +4. In the Super Senior Net Division Stephen Weinstock took first finishing at +2 on the day.
In the Women's Net Division Alicia Anderson was the best scoring 71, good enough for +1 on the day.
The Amateur Series will look forward to its sixth and final event before the Amateur Series Championship at Sunset Hills Country Club in Edwardsville, IL on Sept. 12.