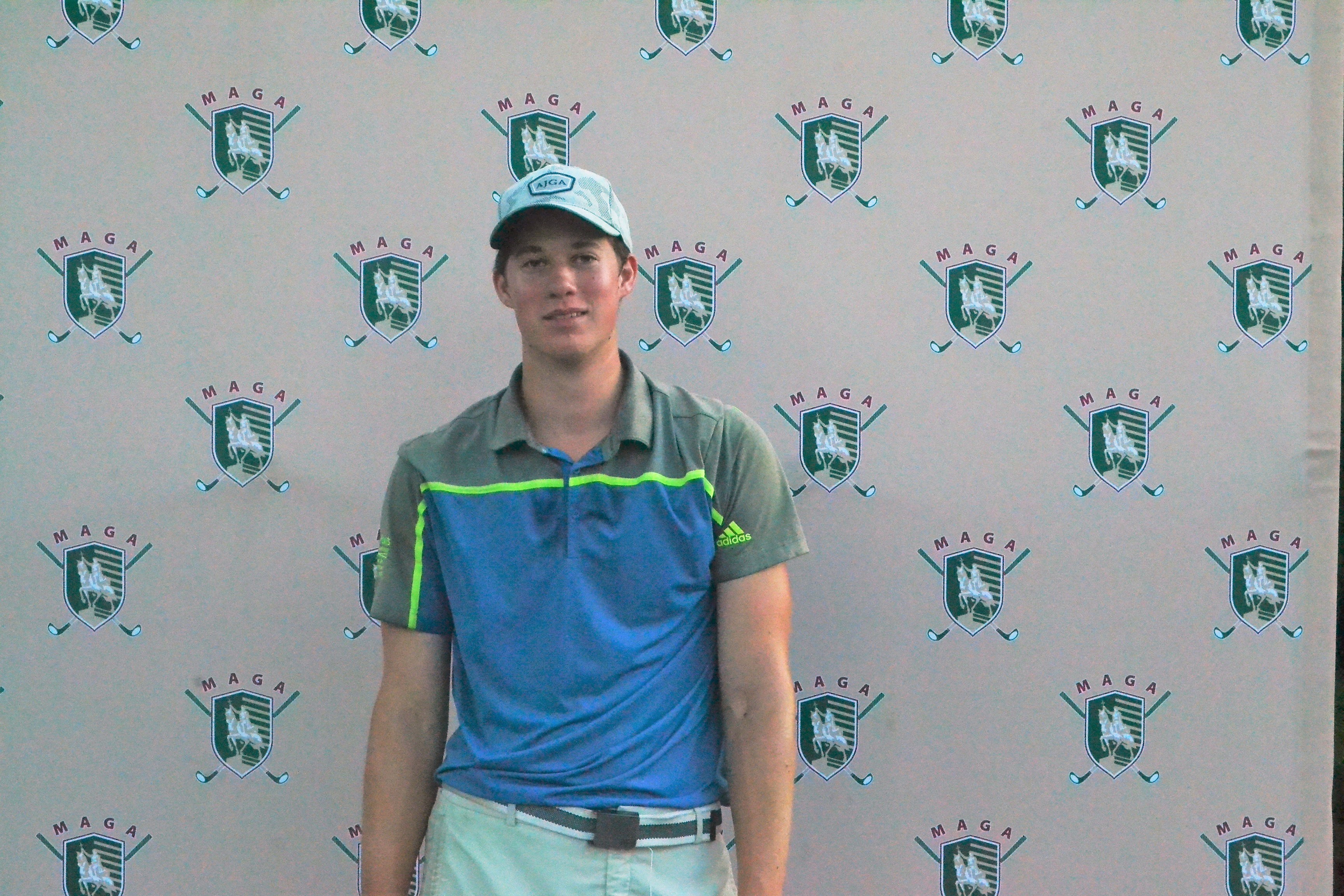 Tyler Linenbroker shoots a 65 to take the lead in Round One of the Metropolitan Amateur Championship
Scoring
|
Round 2 Starting Times
Ladue, MO – Tyler Linenbroker leads the Metropolitan Amateur Championship through Round One at Old Warson Country Club. Linenbroker lead the pack with a score of -6, which was enough for first place on the day and a bit of breathing room with a two-stroke lead on the tight field behind him.
Shawn Jasper finished in second at -4 while also posting the only bogey-free round of the day, an impressive feat especially on the difficult course at Old Warson. Following the morning wave Robert Hogan and Corey Choate were tied for first at -2, but at the end of the day it landed them in a tie for third with afternoon wave players Justin Bryant and William Postlethwaite.
Two-time Metropolitan Amateur Champion Drew Pranger is also in the chase heading into Saturday, but he will have plenty of ground to cover tied for seventh at -1.
Hogan, tied for third place attributed his success to "Staying in my swing, and trusting it." Hogan also pointed to his putting as a reason for his performance Friday saying that he thought he made "two or three thirty-footers" which he was surprised by since he said he was not as experienced with harder and faster greens at Old Warson. Hogan also managed to birdie the 12
th
hole on the way to his finish which proved to be one of the more difficult holes of the day.
Choate had a somewhat unconventional beginning to his third-place round where he "got off to a terrible start" saying that he "double-bogeyed the first hole" and that he was "just trying to get it going after that." He was in fact, able to get it going, as he did not bogey a single hole for the rest of his round while also making birdie on four of them.
Jasper was able to post the only bogey-free round of the day and was excited about his performance stating that "any time you break par at Old Warson, you had a pretty good round of golf." He said that he was focused on playing his golf during his round and that he "just tried to keep the golf ball in front of [him.]" He also said that he tried to take advantage of some opportunities he had with his wedges to keep his momentum going.
Linenbroker was calm and collected following his impressive finish stating that his lead felt "pretty good" and that his "putter got going at the end." It most definitely did as he sunk a 10-foot putt to birdie the 18
th
hole and take a much stronger two-stroke lead over the field. He said that he felt like he was striking the ball well all day and that a lot of his success came from his ability to reach greens in regulation saying "I don't know the exact number yet, but it was probably like 15-16 (greens.)"
When asked if he felt any added pressure leading a competitive field into the second round of golf Linenbroker maintained his calm demeanor, simply answering "no." He went on to say that all he is focused on is "trying to shoot the best score I can."
Linenbroker's score of 65 ties the record for the lowest 1st Round score in Championship History.
Following the action on Friday the 156-player field will be cut down to the lower 90 scores and ties. Golfers will be back out on the course bright and early Saturday morning with the first tee time at 7:00 A.M.