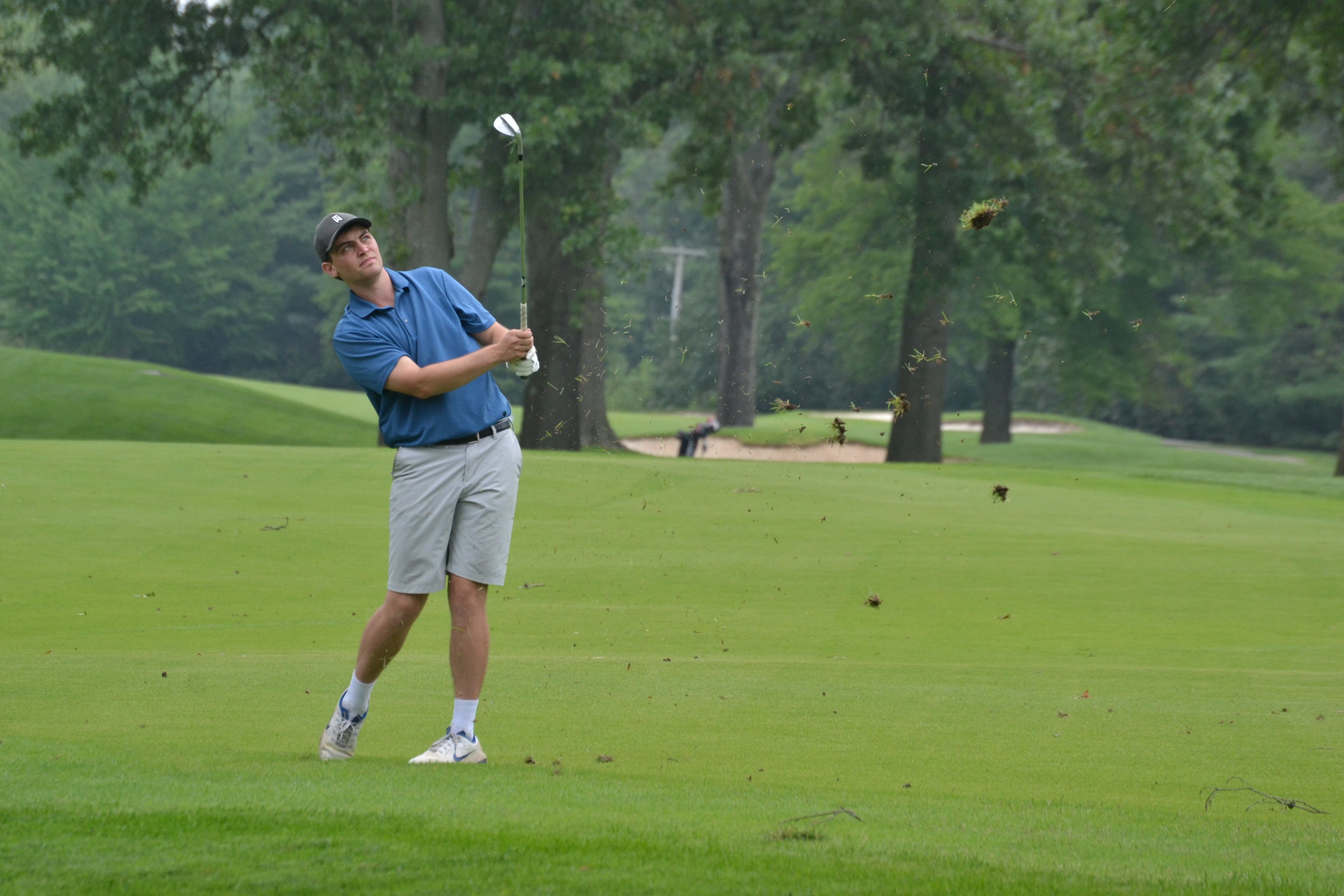 Robert Hogan and Corey Choate tied for the lead after the morning wave at the Metropolitan Amateur Championship
Scoring
Ladue, MO – Round One of the Metropolitan Amateur Championship is finally underway at Old Warson Country Club. While heavy rain had flooded several holes on the course Thursday, the grounds crew at Old Warson worked hard to get the course back in playing condition for Round One.
The course at Old Warson has played very difficult for golfers today with the leaders, Robert Hogan and Corey Choate sitting at -2. Hogan posted a strong round with four birdies and two bogeys on the day, meanwhile Choate was able to avoid disaster after he double bogeyed his first hole. He was able to finish the round bogey-free tallying up four birdies in the process. They are closely followed by two-time Metro Am Champion Drew Pranger and Chris Kovach who are tied at -1.
The afternoon wave is underway now at Old Warson and will play into the evening to finish out Round One.