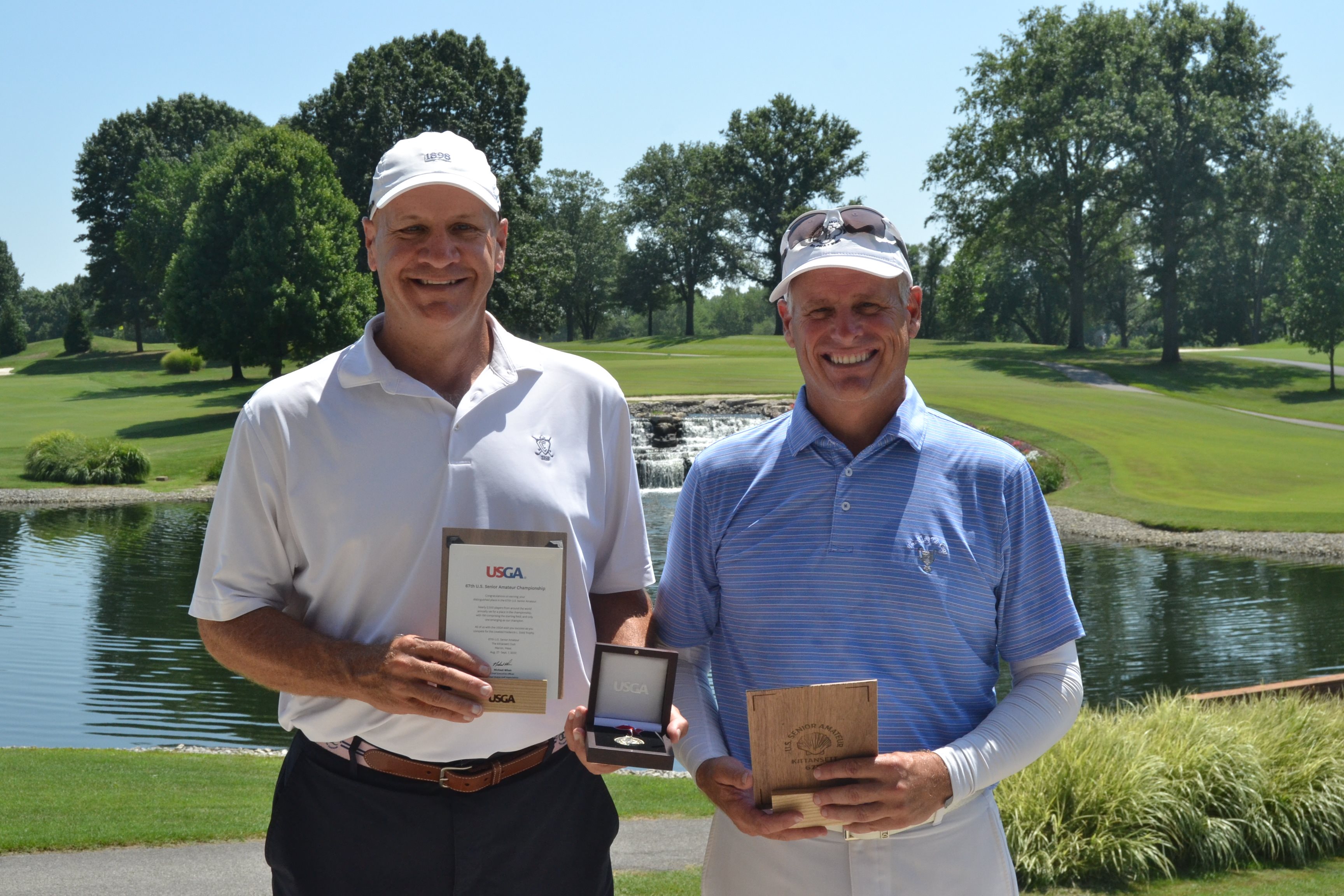 MAGA Sends Two Qualifiers to the US Senior Amateur
Scoring
St. Charles, MO – Wayne Frederick and Buddy Allen have qualified for the US Senior Amateur at Bogey Hills Country Club following a competitive round in a 32-player field. Both players finished with a 67 shooting -4 on the day, beating out the first alternate by three strokes.
This was MAGA's seventh USGA qualifying event this season for the US Senior Amateur, the field competed for two qualifying spots and two alternate spots awarded to the top four players in the tournament.
Both qualifiers were excited for the chance to play in the US Senior Amateur, but it will be especially exciting for Allen who had previously qualified for the US Mid-Amateur but had never qualified for the Senior. This will be Frederick's second time playing in the Championship.
Allen had a nail-biting round en route to qualifying where he posted two bogeys, but six birdies. Allen also managed to hole out on two chips during the round when he found himself out of position. Allen, who has plenty of experience on the course at Bogey Hills said, "I know how tricky the greens are, so I was just trying to be in the right spots every time to golf my ball."
Frederick on the other hand had a smoother round saying, "I made one bogey on four, and then I made five birdies."
Frederick also remarked that in this case the qualifying round can be more difficult than the actual Championship stating, "past experience says, this is harder, proportionately than the actual tournament" with Allen agreeing to say that "the hard part's over."
Both players expressed how excited they were to play up in Marion, Mass. next month. In the event that either qualifier is unable to play in the Championship first and second alternates Thomas Barry and David Pfeil will be ready to take their place.
The US Senior Amateur will be played at the gorgeous Kittansett Club in Marion, Mass. from Aug 27
th
to Sept 1
st
.