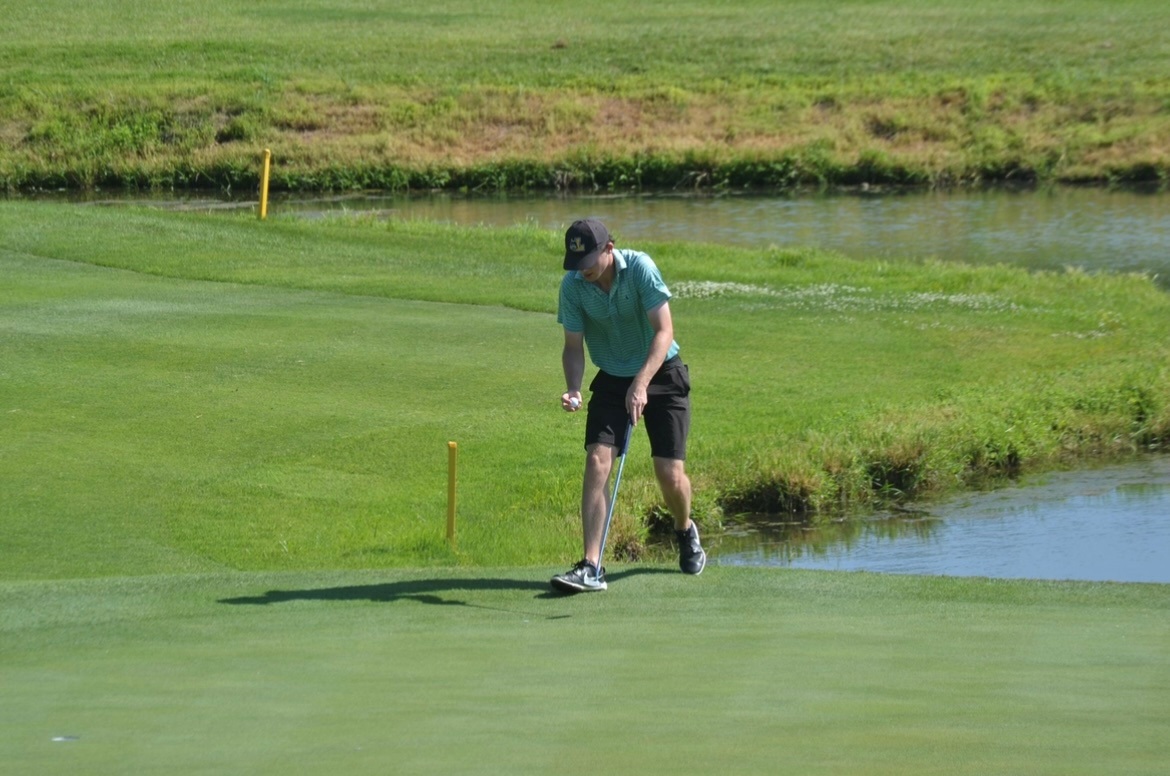 Crawford leads the Field after Round One of U.S. Amateur Qualifying
Weldon Spring, MO
118 players took on the course (and the heat) at Persimmon Woods Golf Club starting in two waves – the morning and early afternoon – for the U.S. Amateur Qualifier. 33 different colleges and universities were represented by competitors in the qualifier. They are competing for only four qualifying spots to play in the U.S. Amateur Championship at Ridgewood Country Club in Paramus, NJ.
It was a scorcher Tuesday as the heat index eclipsed 110 degrees in the afternoon, leaving a tough battle for the players to face. Round two on Wednesday promises to be just as hot with a high of 98 degrees and projected humidity of over 50%. There is no doubt some of the strongest players will come out on top in these conditions.
It was a long day for everyone out on the course. The day started at 7:30am and the final putt dropped at 7:03pm.
Timmy Crawford from Arlington Heights, IL leads the field after Round One of U.S. Amateur Qualifier. Crawford – member of the Loyola University Chicago golf team – finished 65 (-6) on the day including a pair of eagles, with one on the fourth hole and one on the eleventh. Not just a great round today from Crawford, but he also shot six-under par during his practice round yesterday as well. Trey Winstead from Baton Rouge, LA was the only one who came close to Crawford in Round One, sitting in second with a score of 67 (-4). Winstead – the former LSU Tiger golf team member – started on Hole 10, and hit a hot streak starting on Hole 17, where he birdied seventeen and eighteen, made par on one and two, and then birdied the next 4 holes. There is a four-way tie at third at one-under par between Joey Wiseman of Corydon, IN, Mac McClear of Hinsdale, IL, Trip Sanfelippo of Wildwood, MO, and Yu Ta Tsai of Chinese Taipei. Still not out of the hunt, there are five people tied for seventh at even-par.
The cut line after the first round is +5 which will narrow the field down to 44 players in the second round.
Tee Times for Round Two
|
Full Results – Round One