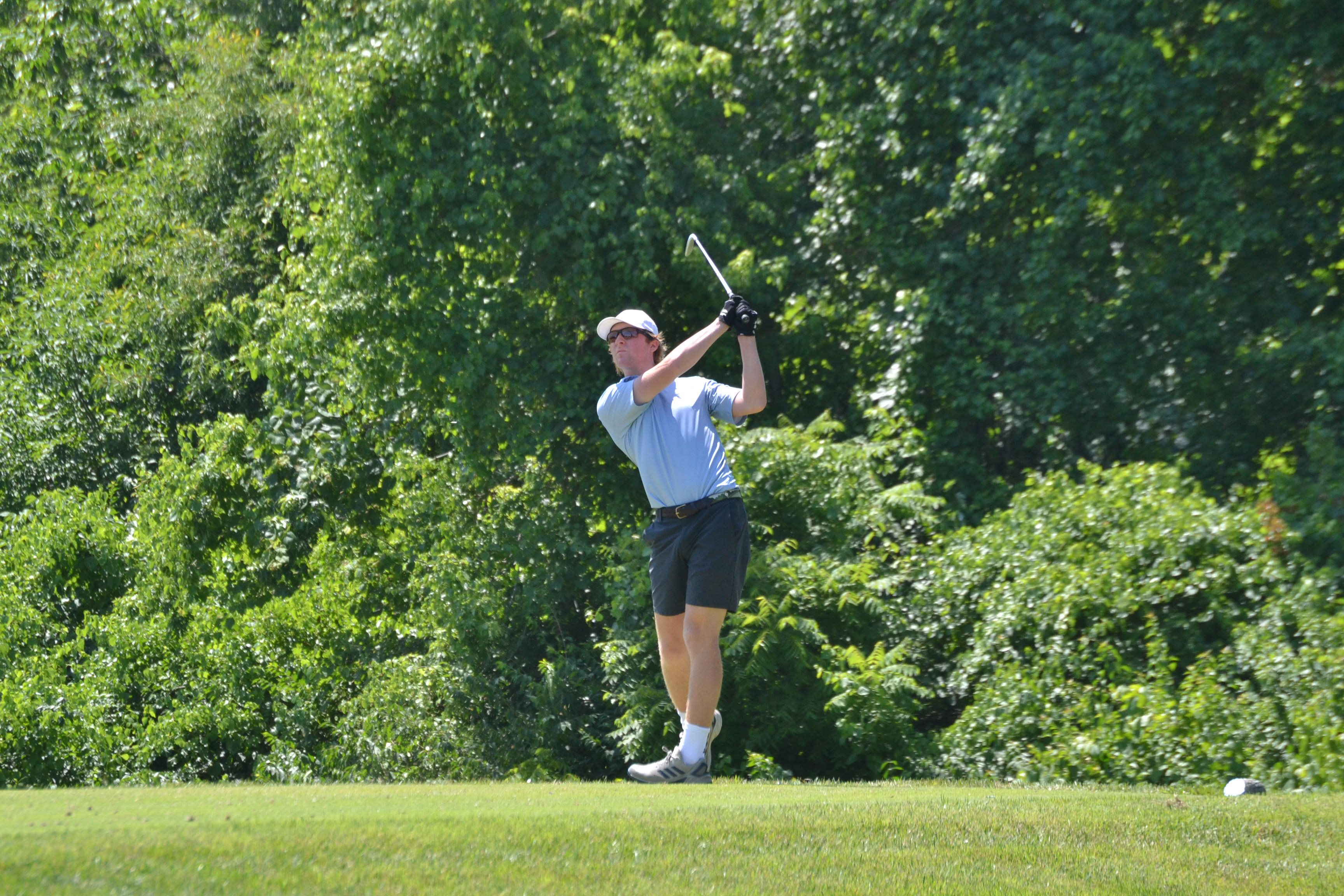 MAGA Conducts 23rd Metropolitan Junior Amateur
23rd JUNIOR AMATEUR CHAMPIONSHIP RESULTS
Ladue, MO – Weather conditions remained clear for day two at The Bogey Club on Tuesday for the 23
rd
Metropolitan Junior Amateur. The Bogey Club was playing short but difficult for golfers who navigated the course although many of them stayed ahead of pace of play throughout their rounds.
The tournament was divided into five divisions: Girl's 13U and Girl's 19U along with Boy's 13U, Boy's 15U and Boy's 19U. Of these divisions, the Boy's 19U had the largest field while the Girl's 13U was the smallest.
One of the best spots to watch on day two was the third hole green which was played as a par four, where a unique hole location allowed players to be more aggressive with their approach shots. This resulted in 14 birdies from the field and one eagle from Reese Reinhardt who sank her approach shot from roughly 70 yards out.
The 15
th
hole was especially difficult for players Tuesday where a long carry over water forced many players to club up for the par four and take more risks on their tee shots which in turn gave some golfers especially difficult lies for approach shots.
Morgan Nute was the winner of the Girl's 13U division while Caden Fehr won the Boy's 13U Division with an impressive score of 67 good enough for -4 under on the day and -5 under on the tournament from the white tees.
Audrey Cain came from behind Tuesday morning to pull out a victory in the Girl's 19U division. She finished round one in second one stroke back at 76 and then shot 71 for par and a dominant victory in round two including five birdies on the day. Runners up Avery McLaughlin and Peyton Cusick were close following round one but were unable to keep up with Cain during round two.
Ryan Hopwood took the lead late Monday during round one and never looked back posting six birdies on Tuesday. Hopwood said that while he had the lead at the start of round two he "knew people could come out and shoot really low here" and that until he was comfortable on the back nine he " kind of [had] to put the pedal down."
He finished the championship -8 under including an impressive score of 66 and -5 Tuesday to finish. While posting a strong score of -3 under for the championsip and -1 on the day it wasn't quite enough for runner up Andy Hennen to catch Hopwood.