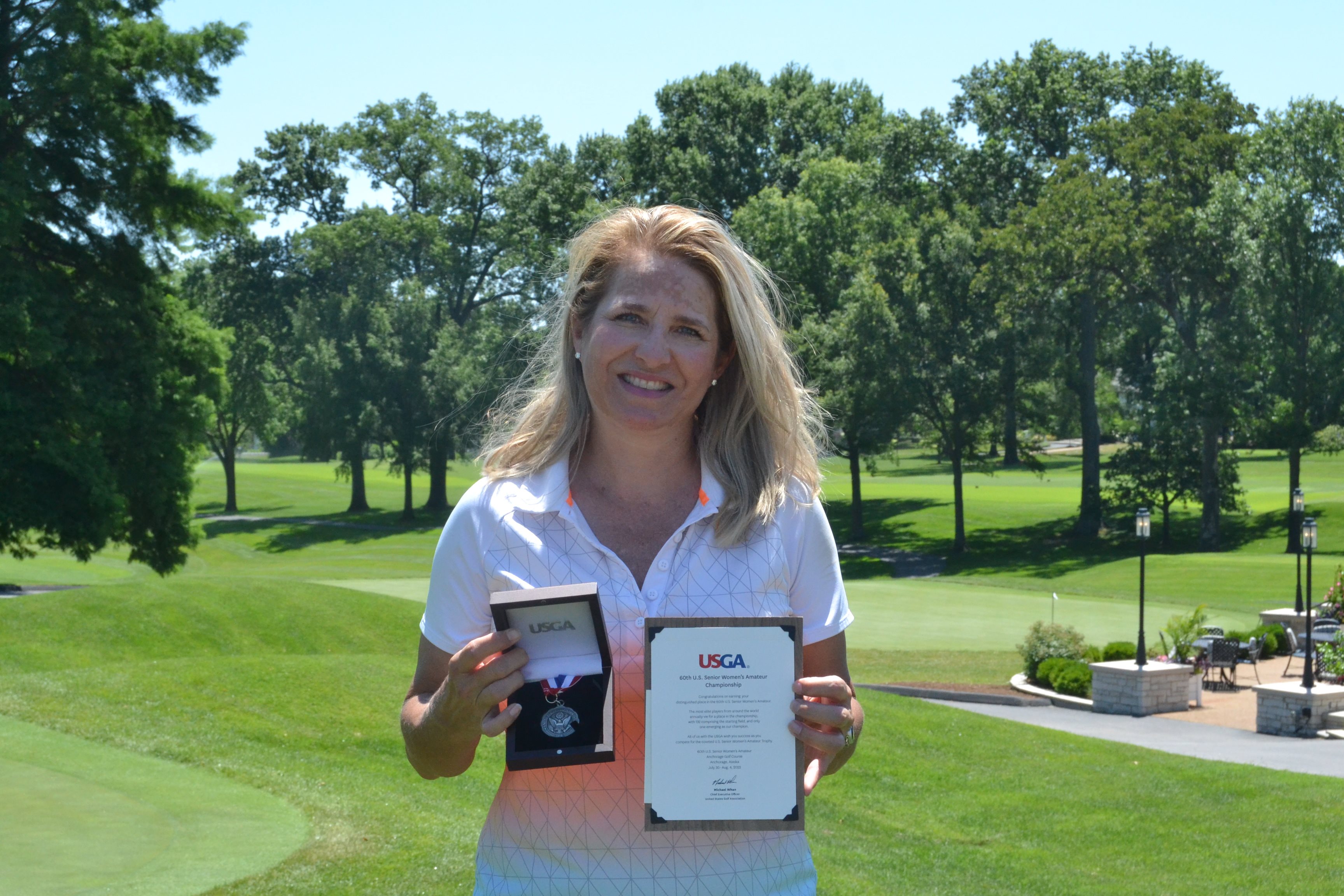 Kay Daniel Qualifies for the US Senior Amateur for the second year in a row
2022 U.S. SENIOR WOMEN'S AMATEUR QUALIFYING RESULTS | Kay Daniel Interview
Glendale, MO – MAGA conducted the US Senior Women's Amateur Qualifier Thursday at Algonquin Golf Club with a small field for a qualifying event. Four women competed for one qualifying spot and the chance to play in the US Senior Women's Amateur at Anchorage Golf Course in Alaska.
The Tournament will be played from July 30
th
to Aug 4
th
and following Thursday's tournament qualifier Kay Daniel of Covington, LA earned her spot by posting a score of +3 on the par 71 course. While she did not have a strong start to her round with a double and a bogey in her first four holes, she was able to turn it around making par or better on all but two holes on the rest of the course.
Daniel qualified for the US Women's Senior Am last year as well and while she had hoped to be exempt from qualifying this year, she was just outside of the cut line. She said that she "was definitely looking forward to qualifying and going to anchorage."
She also remarked that although the smaller field meant she had less competition "a smaller field always makes me more nervous" since it presented only one qualifying spot for the tournament.
The one spot presented added stress for Daniel since "when you have one spot, you're at the mercy of one woman having a career round and you shooting one worse and staying at home." While she said she was nervous, it was difficult to tell on the course as she posted an especially strong back nine with only two bogeys and a birdie.
Runners up Christi Blasi and Sabrina Marks will claim the 1
st
and 2
nd
alternate spots in case Daniel is unable to play in Anchorage.