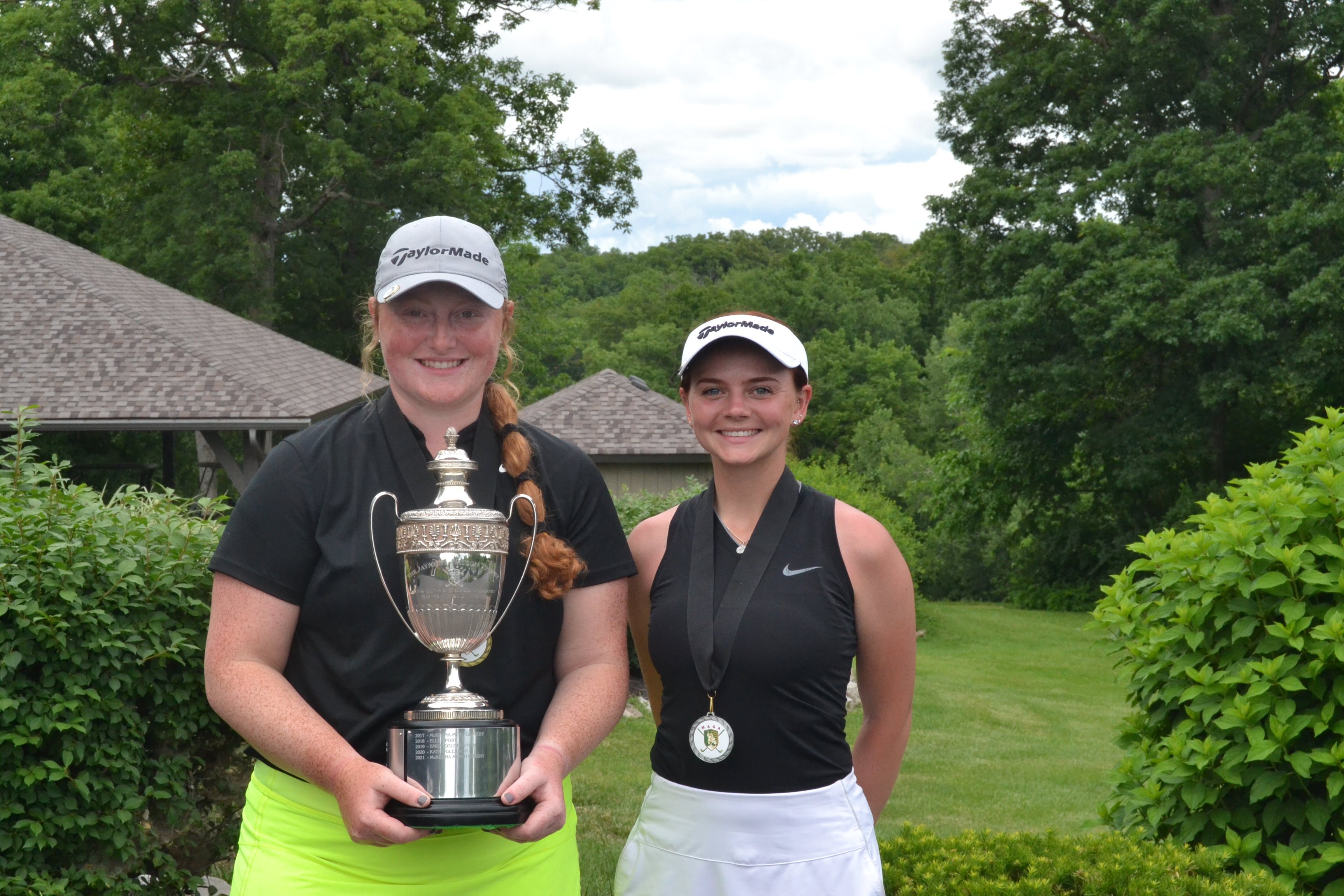 30th Metropolitan Women's Amateur Results
30th Metropolitan Women's Amateur Results | Gracie Piar's Interview

Lake St. Louis, MO - After a beautiful day for the First Round of the 30th Metropolitan Women's Amateur Championship, Mother Nature changed her game for the Final Round. With rain through the night and into the day, the course was dampened, and the players were forced to battle discontinuous wet weather. The heavier showers in the morning caused a delay in the starting tee times by 1 hour, with the first pairing going off at 9:00am. Sporadic showers and sprinkles continued throughout the round until the sun came out at the end.
Madison Derousse had a one-stroke lead over Gracie Piar in the Championship Division coming into the Final Round. Through nine holes, Madison Derousse and Gracie Piar were tied up at five-over par. A tough second nine for Madison and two birdies in three holes at the start of Gracie's, put Piar in the lead. At five-over par and a six-stroke lead, Gracie Piar is the 30th Metropolitan Women's Amateur Champion. When asked about how the rain factored in to her round, Piar said "I actually prefer playing in the rain because not a lot of people can do it, and I can, so it's an advantage."
In the Net Division, Peggy Shamleffer of Annbriar Golf Course led Flight A and Jeanette Vogt of the St. Louis Women's Golf Association led Flight B coming into the Final Round. In Flight A, Vickie Ressler of Meadowbrook Country Club shot five-over par today to take the lead over Connie Bredensteiner by three-strokes. Vogt was able to hold on to her lead and win Flight B by one-stroke over Renie Compton.