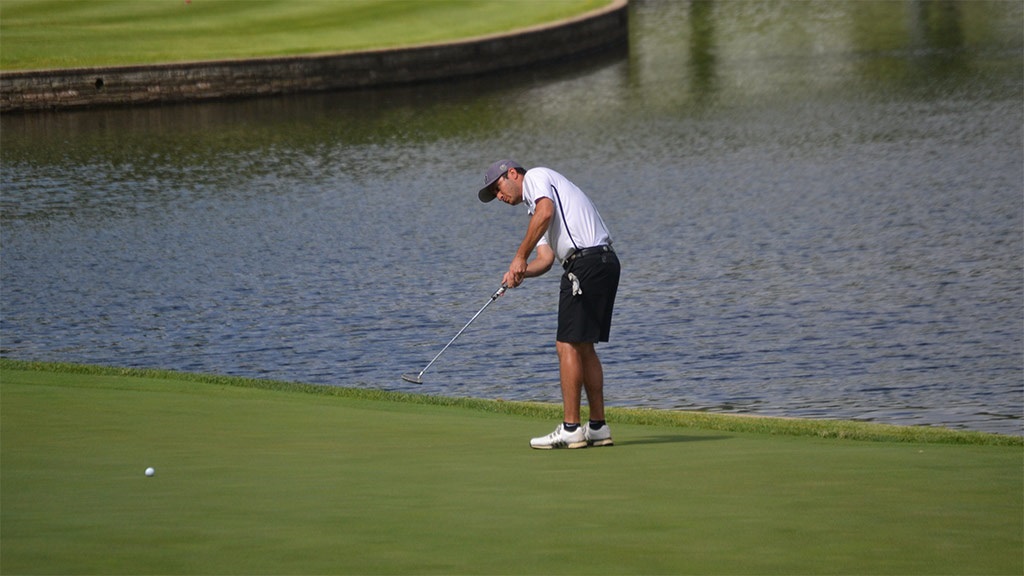 Migdal to Defend Old Warson Cup, Seniors Added to Weekend
Ladue, MO – The 24th Old Warson Cup will kick off the 2022 tournament season April 30 & May 1 at Old Warson Country Club. The 16-player field was determined by Players of the Year Standings from the year prior.
While Sam Migdal, #3 Seed, will defend his title from 2021, Curtis Brokenbrow will come in as the #1 Seed after a stellar 2021 campaign that earned him 2021 Metropolitan Player of the Year. Rounding out the top seeds will be Chad Niezing at #2 and Chris Kovach at #4.
Nick Westrich, the 2021 Metropolitan Amateur Champion, will make his first start in the Old Warson Cup as the #7 Seed. He will look to defend his Amateur title later this summer at Old Warson CC.
New for 2022 is the Senior Division of the Old Warson Cup. Four of the top seniors from 2021 will play for the Senior Old Warson Cup title. Brian Lovett will be the #1 Seed as the reigning Metropolitan Senior Player of the Year.
The two-day event gets underway with round of 16 matches Saturday morning beginning at 7:00 a.m. The finals are scheduled for noon on Sunday.
Sam Migdal defeated Jason Landry in the Finals in 2021, 1-up.
OLD WARSON CUP SCHEDULE
Saturday, April 30
Round of 16: 7:00 a.m. – 8:10 a.m.
Senior Semifinals: 12:30 p.m. & 12:40 p.m.
Quarterfinals: 1:00 p.m. – 1:30 p.m.
Sunday, June 1
Semifinals: 7:00 a.m. & 7:15 a.m.
Senior Final: 11:45 a.m.
Finals: 12:00 p.m.
The post Migdal to Defend Old Warson Cup, Seniors Added to Weekend appeared first on Metropolitan Amateur Golf Association.