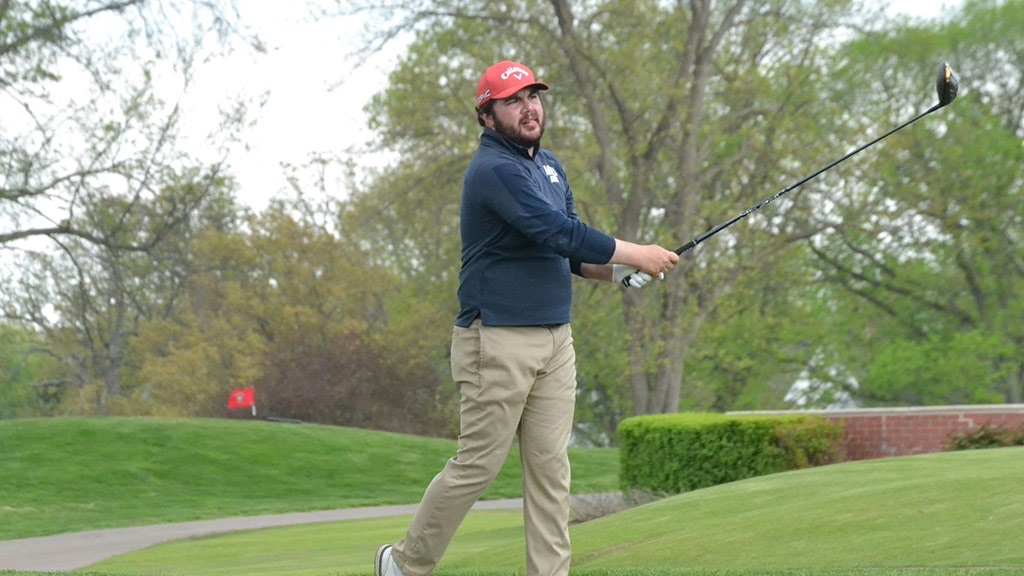 Reigning Players of the Year Advance to Sunday at 24th Old Warson Cup
OLD WARSON CUP RESULTS | SENIOR OLD WARSON CUP RESULTS | SUNDAY PAIRINGS
The 2021 Men's Player of the Year, Curtis Brokenbrow, kicked off his 2022 campaign with a couple wins to head to Sunday at the 24th Old Warson Cup. A 1up win in a tight match with Zach Shirley in the morning and 3&2 victory over Max Kreikemeier in the afternoon sends him to a Sunday morning 7am Semifinal tee time. He will face Alex Locke who needed 20 holes in the morning to take out Tony Gumper. Locke got by new dad Chris Kovach in the afternoon 3&2 to advance to face Brokenbrow.
The second Semifinal will feature 2019 Amateur Champion Brad Carpenter who took down 2021 Amateur Champion Nick Westrich 3&2 in the morning and then won holes 17 and 18 against Chad Niezing to win in the afternoon and move on to Sunday morning. 2021 Old Warson Cup Runner-Up Jason Landry met Sam Migdal in the morning in re-match of 2021 final. Landry prevailed this time around winning 4&3 over the 3-time champion. In the afternoon Landry would get by Ryan Sullivan 1up, winning the last 2 holes to advance to his second Old Warson Cup Sunday.
The Brokenbrow vs. Locke match will go at 7:00am, followed by Carpenter vs. Landry at 7:10a. The final match will take place at Noon.
In the Inaugural Senior Old Warson Cup, #1 Seed and 2021 Senior Men's Player of the Year Brian Lovett went overtime to defeat David Bremer in 20 holes. While Buddy Allen got by Paul Neeman 3&2 to reach Sunday's final. The Senior final match will go at 11:45am at Old Warson CC.
Sunday Matches
Semifinals
7:00am – Curtis Brokenbrow vs. Alex Locke
7:10am – Brad Carpenter vs. Jason Landry
Senior Final
11:45am – Brian Lovett vs. Buddy Allen