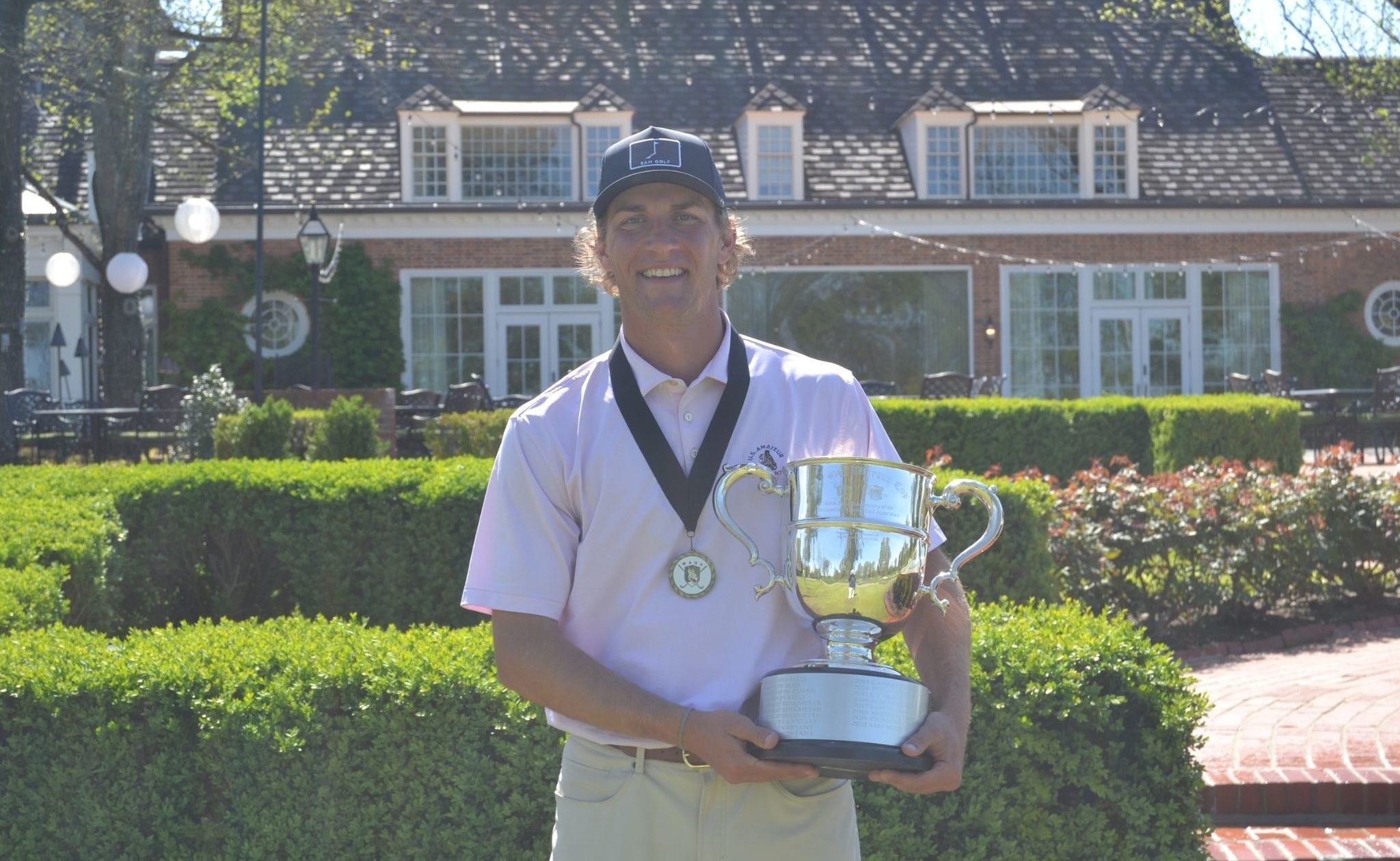 Old Warson Cup is a Locke!
OLD WARSON CUP RESULTS | SENIOR OLD WARSON CUP RESULTS
Alex Locke came in as the 12 Seed this weekend to Old Warson Country Club and had never seen the golf course until Saturday morning. He saw the entire course, plus some, in his first round match win over Tony Gumper in 20 holes. Sunday morning in the semifinals he needed those same 20 holes to prevail over 2021 Player of the Year and 1-seed Curtis Brokenbrow.
A quick bite to eat and Locke was into the final match with Jason Landry, who was playing in his second consecutive final, last year falling to 3-time champion Sam Migdal. Landry battled Brad Carpenter in the morning semifinal to a 2&1 victory. The morning matches faced some brutal conditions, cool and winds gusting to 25+ miles per hour made the always tough Old Warson that much more difficult.
In the final match, Locke jumped to an early 3up lead thru 4 holes. He got to 4up thru 6 and saw finished the front 9 at 3up. A birdie at 11 got it back to 4up. Locke and Landry traded birdies at the par 5 12th. Locke would take 13 with a par and birdie the par 4 14th to seal the 6&4 victory for his first Old Warson Cup title.
On the senior side, Buddy Allen and Brian Lovett went back out of the gate before Allen built a 3up lead after 9. The two would halve 7 straight, including a chip-in par at the 13th by Allen. Lovett would get one back at the tough par 4 15th before Allen would close out the win at 17 for the 2&1 win.